Year 4 Christianity: Where do your religious beliefs come from?
Rev. Hannah Cooper visited Year 4 to tell them where her Christian beliefs came from and how they were shaped.
The children asked brilliant questions, like:
Is God real?
How did you know you were a Christian?
Is God human?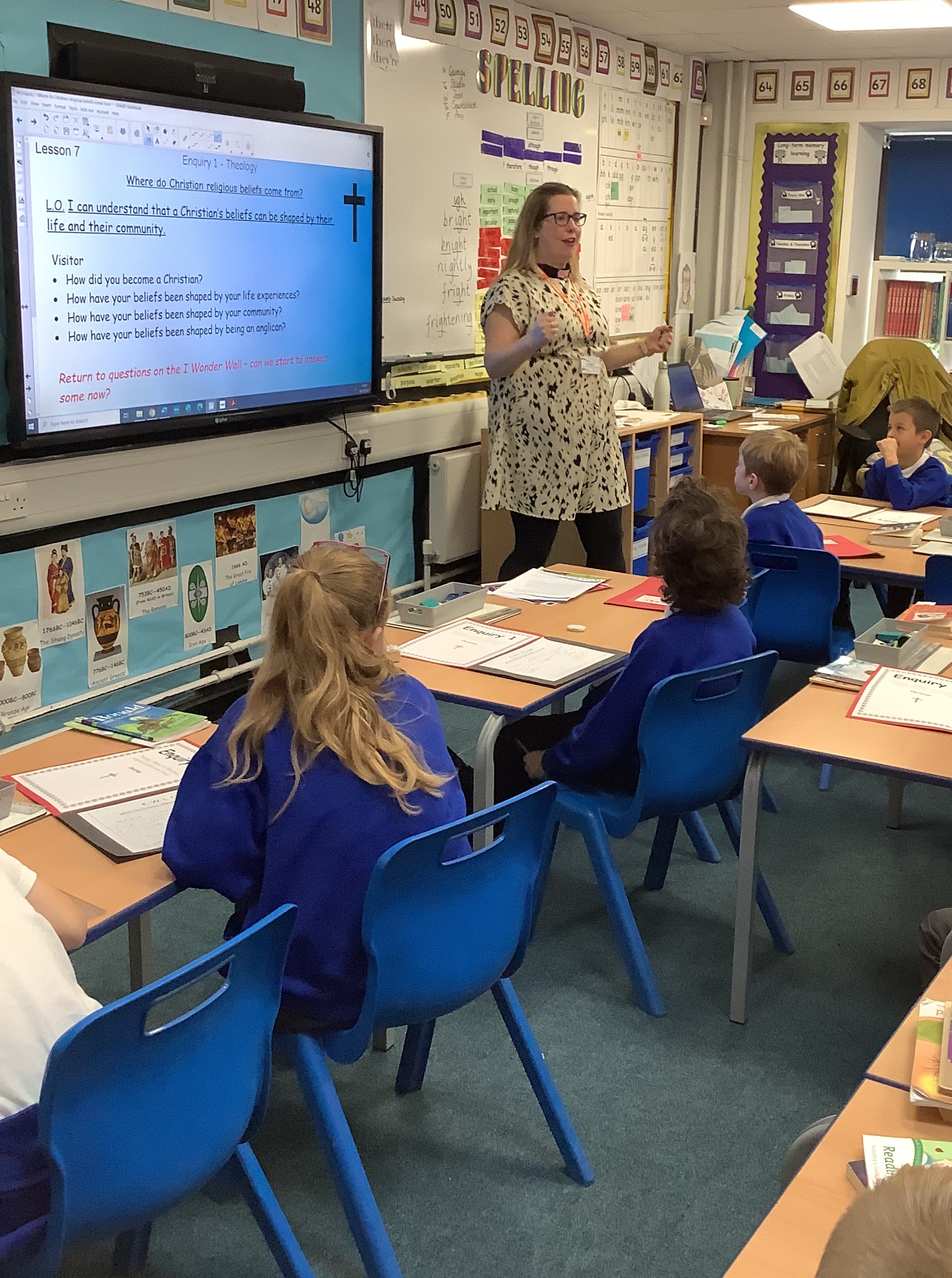 No photo albums have been added to this gallery yet.