Curriculum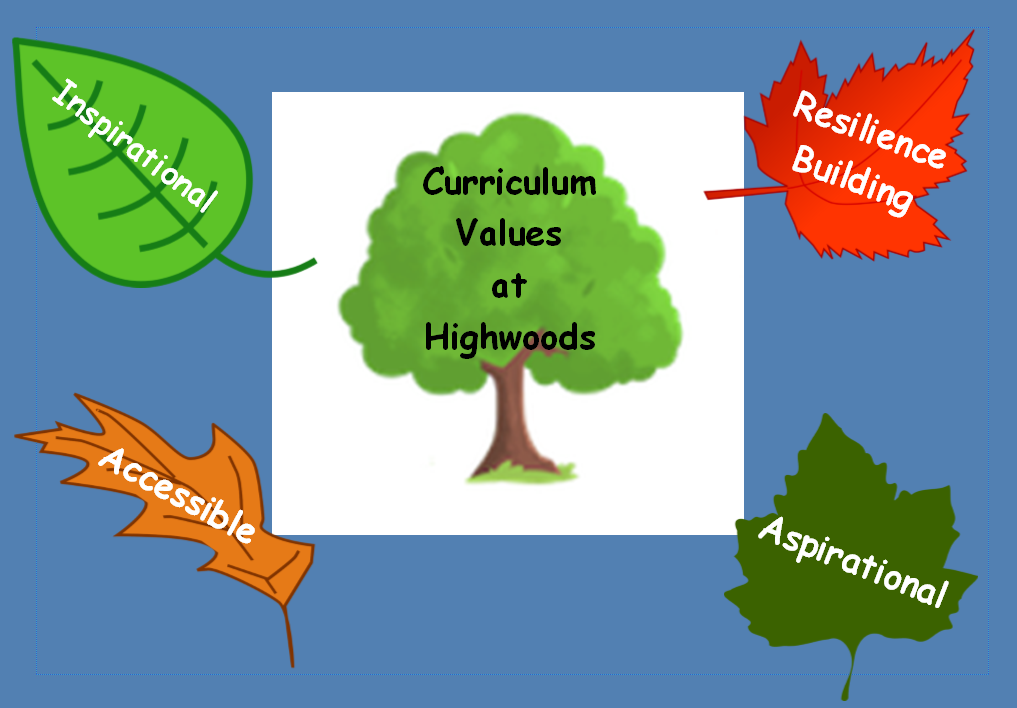 Curriculum Values at Highwoods Community Primary School
At Highwoods, we are passionate about developing the whole child when supporting and nurturing young minds. Through our rich, broad, curriculum, our Forest Schools Programme and our love of learning, we provide a stimulating, safe and fun environment where children learn about themselves and the world around them. Throughout their time at Highwoods, children become equipped with the knowledge and key skills needed to succeed and take their learning further in the future in an ever-evolving society.
Inspirational
We develop in children a love of learning through our enthusiasm when teaching and our high expectations, encouraging children to be the best they can be throughout the curriculum. Children show a desire to learn through our engaging activities in learning and enrichment experiences, including our various trips throughout the year and subject immersion days. They develop a sense of awe and wonder through our Forest Schools programme and themes which explore the beauty and diversity of our planet. Through themes such as Who Am I and Adventurers and Explorers, children consider the achievements of others and how these might inspire them in their own lives, eg considering icons such as J K Rowling and how her perseverance and resilience led to her success. (Year 5 Who Am I – icons). Through our love of reading, we inspire children to develop their reading preferences and habits by recommendations from teachers, peers and visits/communication with authors.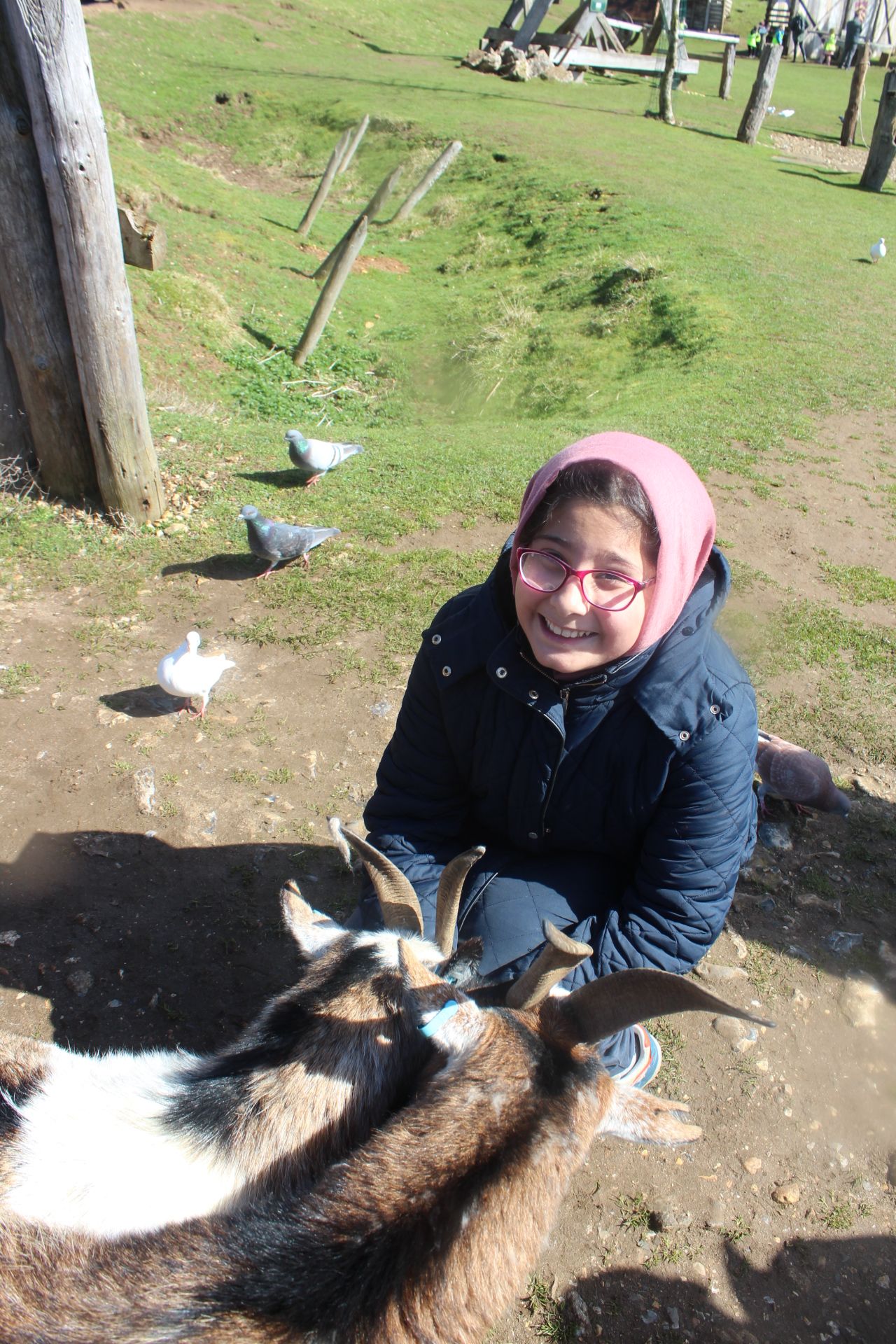 Aspirational
Throughout our curriculum, we encourage children to take risks in their learning and to challenge themselves when they feel ready. Our use of the zones of learning engenders independence in children, helping them to recognise when they are ready to move on in their learning so they can have some ownership of their own progress. Children develop an increasing sense of pride in their work which is often celebrated in key skills assemblies and encourages others to aspire to the same standards. All children are expected to achieve their best and to develop high expectations of themselves as they progress through the school. This is supported by adults in our school having a good understanding of our children and working closely with them to help them achieve their next steps in their learning. Through our key skills, Highwoods 5 and knowledge of our children, we help children to give themselves aspirational goals and understand that learning in school is learning for life.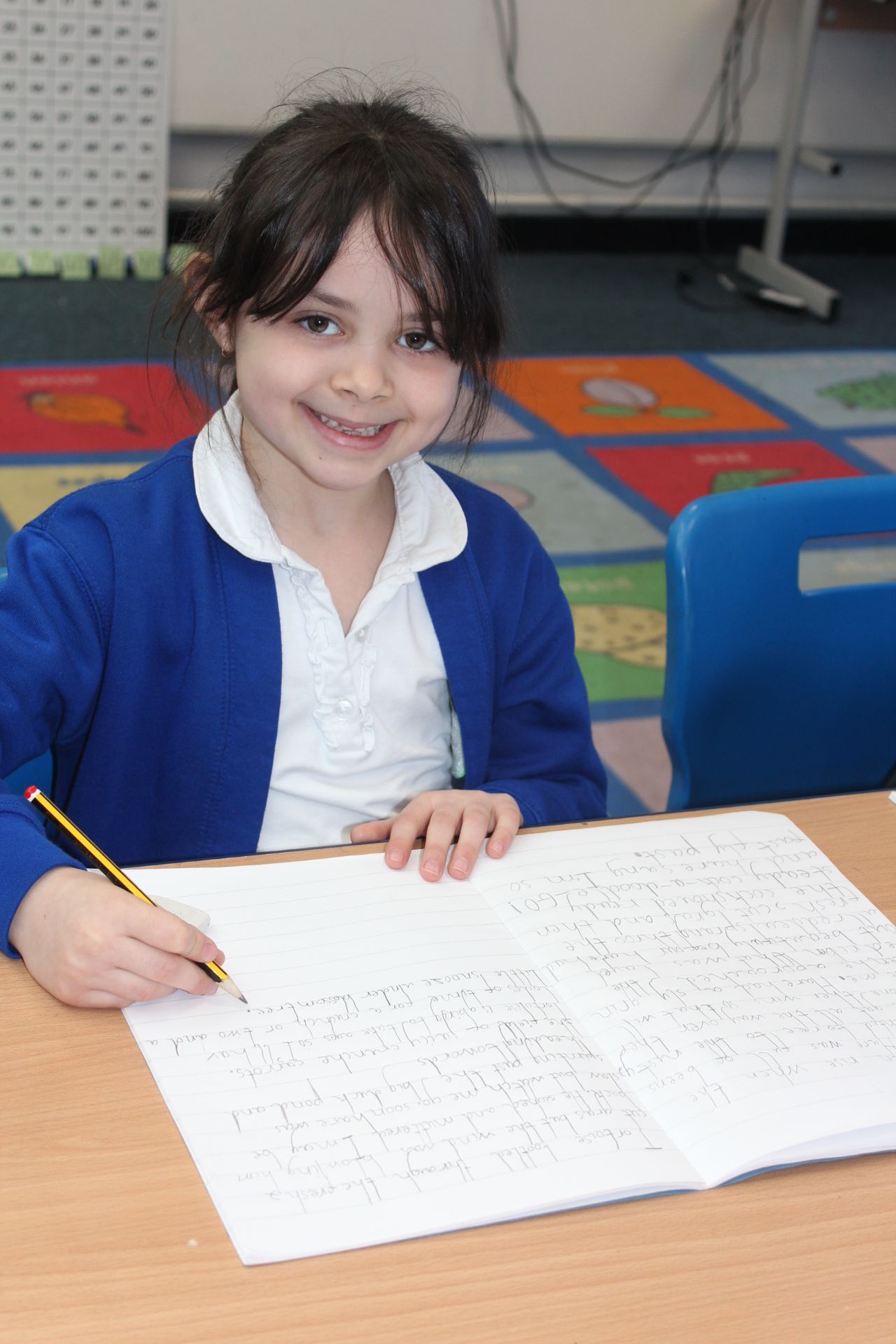 Resilience Building
Our children have a good understanding that sometimes learning can be difficult and that mistakes will be made. With our encouragement and guidance, they are able to learn from these mistakes and see them as positive steps in their learning which lead to progress. Our whole curriculum, including our Forest Schools Programme, gives children the opportunity to experience difficulties in a supportive and safe environment and develop resilience to learn through these situations in a positive way. Children are not afraid to take risks in their learning and can cope with constructive criticism because our learning environments and respectful relationships between children and adults support this. By the time they leave Highwoods, our children are resilient individuals who are ready for their next step in education with positive attitudes to change and challenge.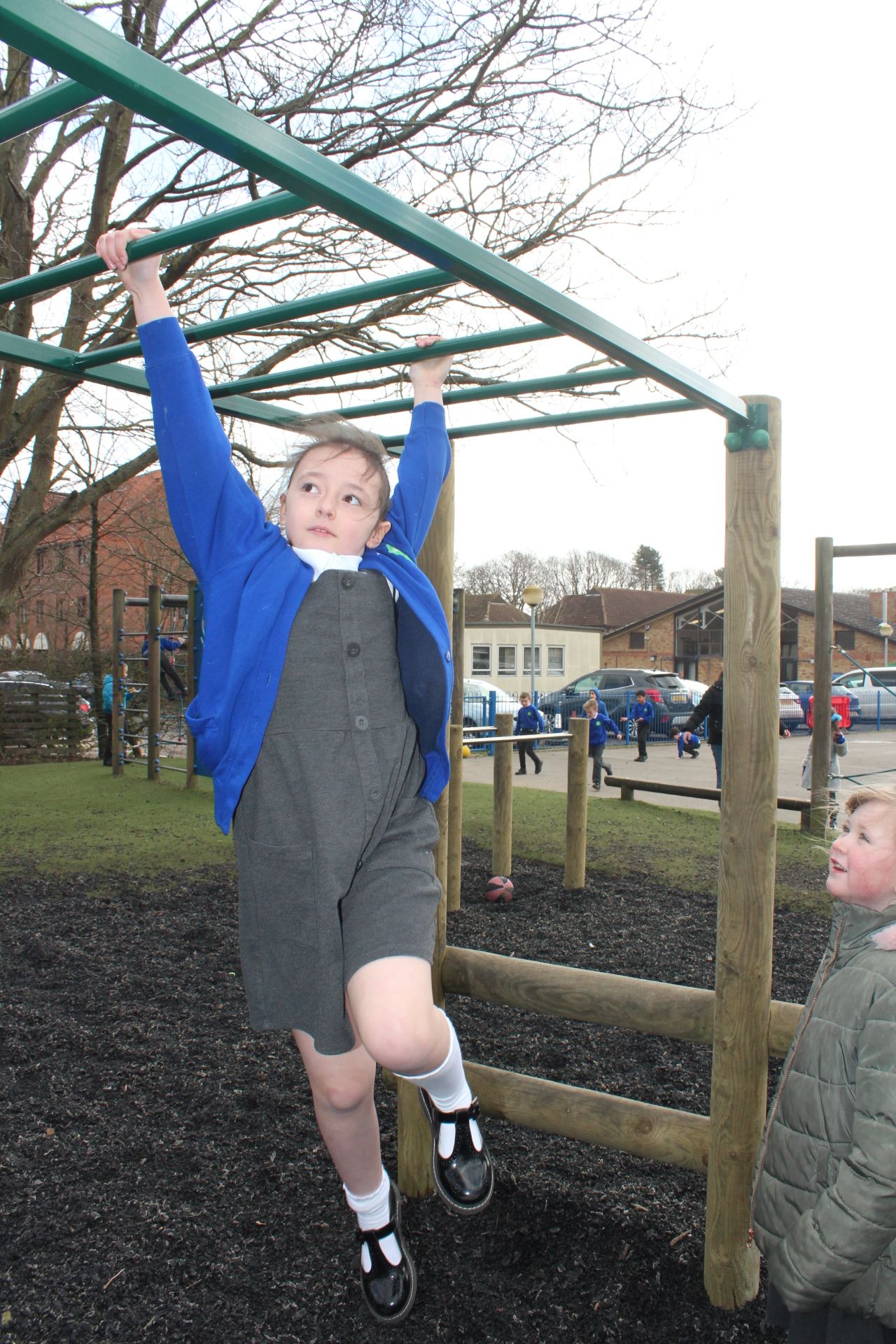 Accessible
Because we know our children so well, we ensure that our curriculum is accessible to all through the right levels of challenge and support. Challenge is available to children when they are ready for it and tasks are adapted for children who are not yet ready to meet year group expectations. Opportunities are used throughout our curriculum to further embed and recap on knowledge, making links across curriculum subjects where possible and exploiting opportunities to consolidate learning throughout the school day. Our relationships with families and involvement of family members in children's learning leads to good communication and understanding of children and their specific needs. Highwoods is a very inclusive school which strives to ensure that no child misses out on learning experiences regardless of their socio-economic background or other barriers which may affect learning.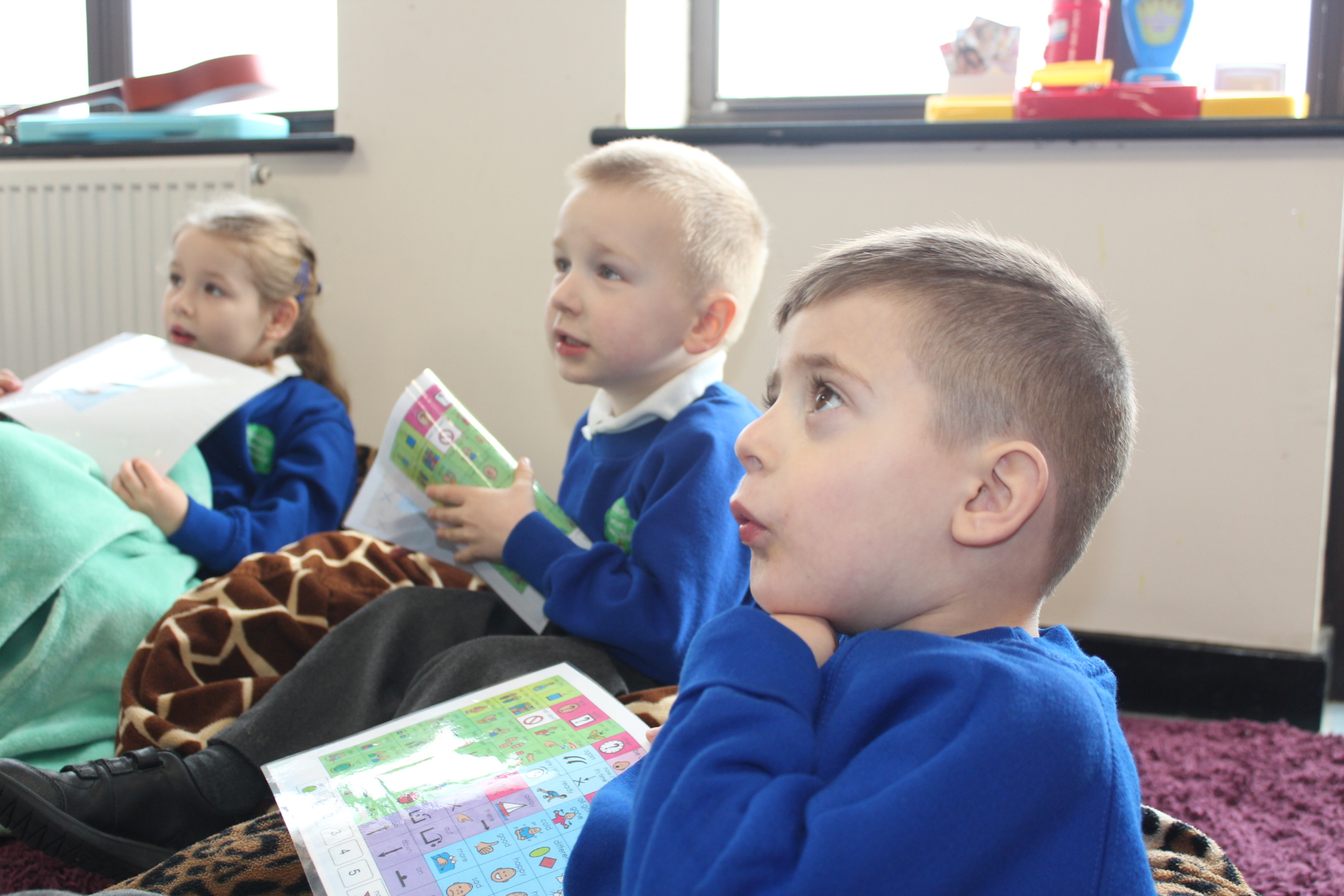 Click here to view the National Curriculum for Primary Schools.