Foundation Stage
Welcome to Highwoods Community Primary School Early Years Foundation Stage.
Reception is the final year of the EYFS curriculum. We have two Reception classes which share an open plan indoor area leading to a large enclosed outdoor area.
The teaching team are Miss Haughey and Miss Bradley. Mrs Egerton and Mrs Mitchell teach the classes on Wednesday afternoons and Mrs Mitchell also teaches when Miss Haughey or Miss Bradley are leading the Forest School sessions on Thursday afternoons.
Our fabulous teaching assistants are Mrs Cavens, Mrs Freeman, Mrs Cordnor and Miss Johns.
If you have anything to tell us or questions please email the Reception teaching team during working hours at foundation@highwoodsprimary.com
PE is outdoors in the summer term on Tuesday mornings for Miss Bradley's class and Friday mornings for Miss Haughey's class. Visits to the library to change books are every Tuesday afternoon for Miss Bradley's class and Wednesday afternoon for Miss Haughey's class.
Please read 'In this Section' to find out more about our events, daily routine, our themes and environment. For more information about the EYFS curriculum, please visit the EYFS Curriculum page.
Here are some photos of children developing their learning using our continuous provision.
Home Corner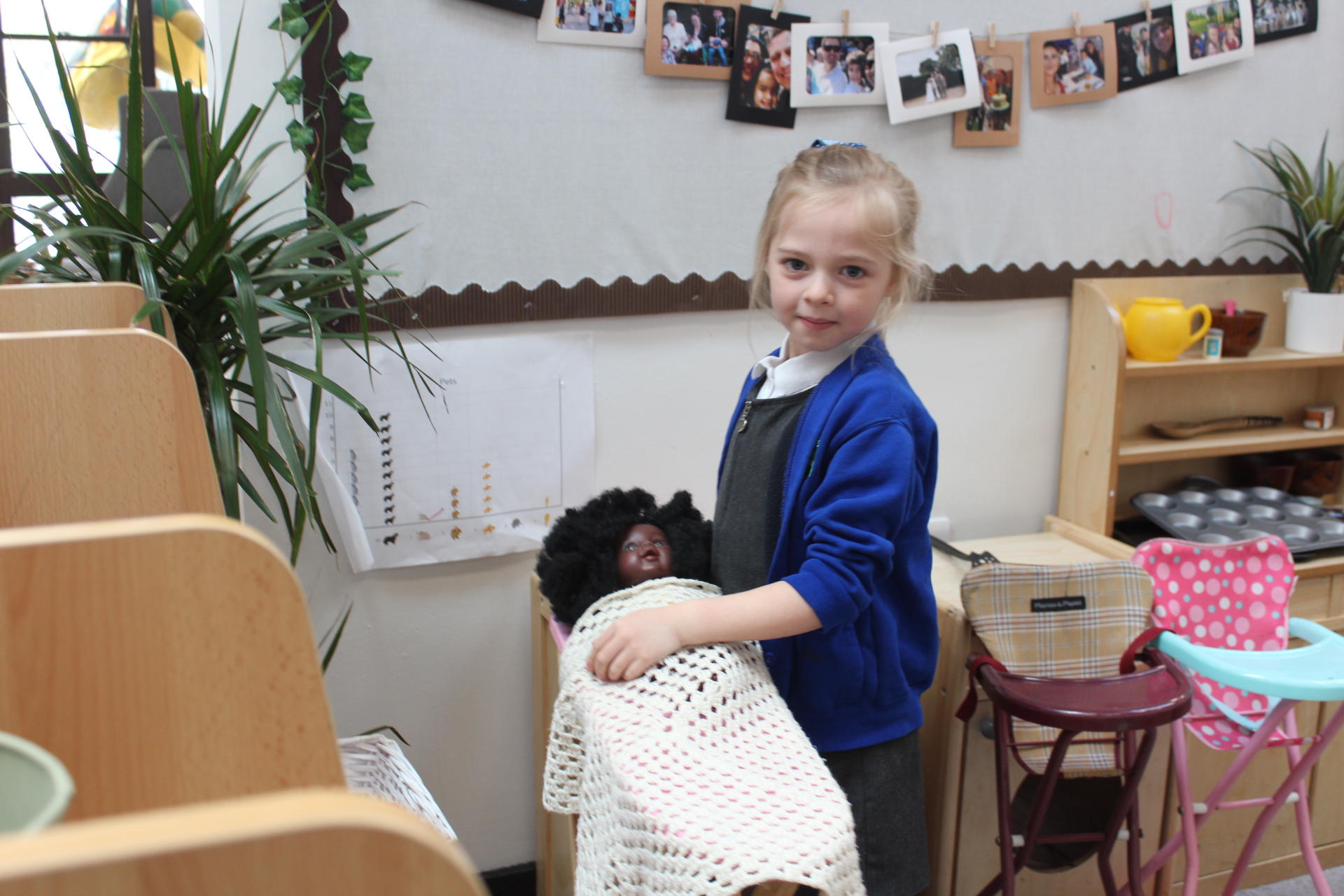 Using the RWI phonic cards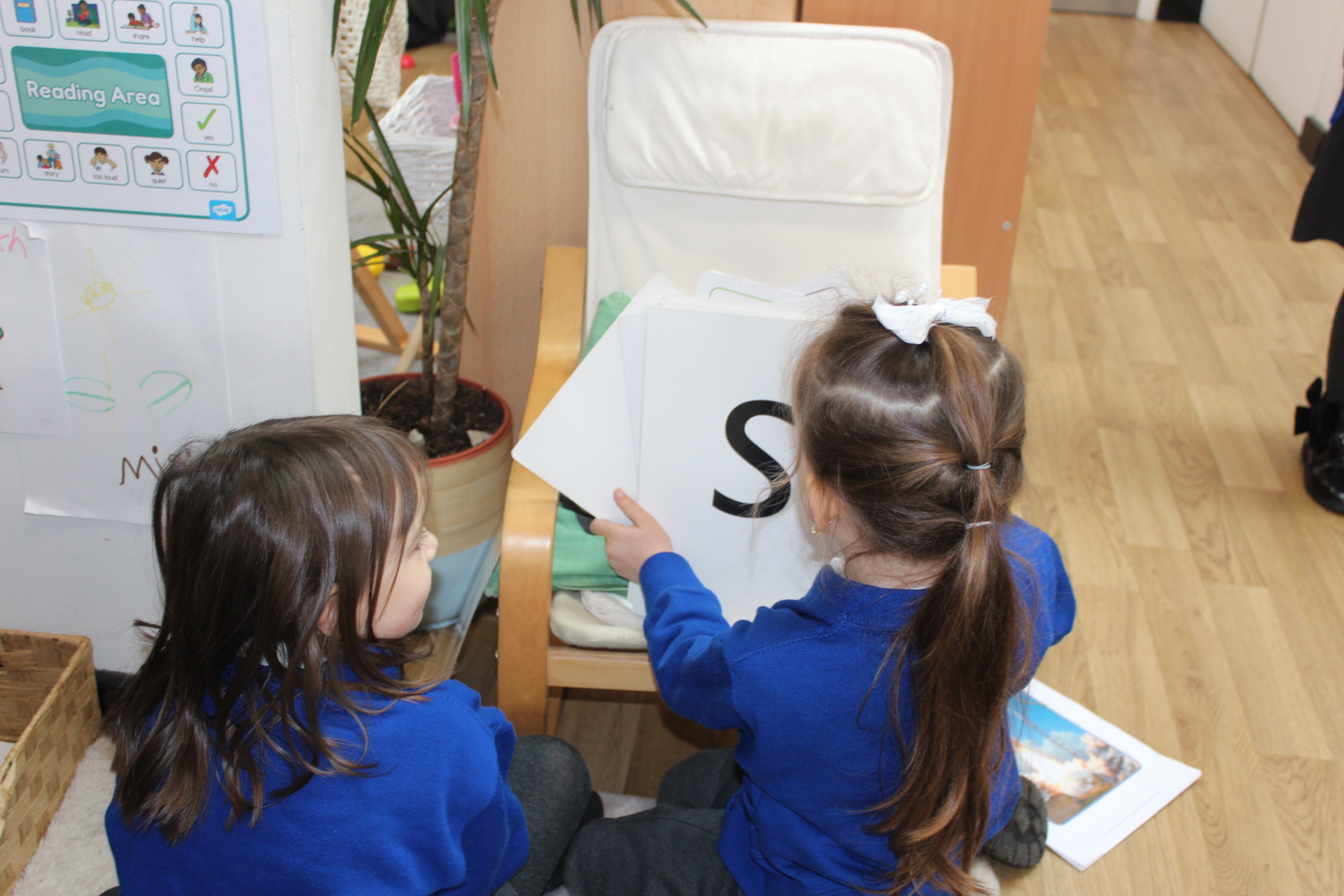 Small world imaginative play.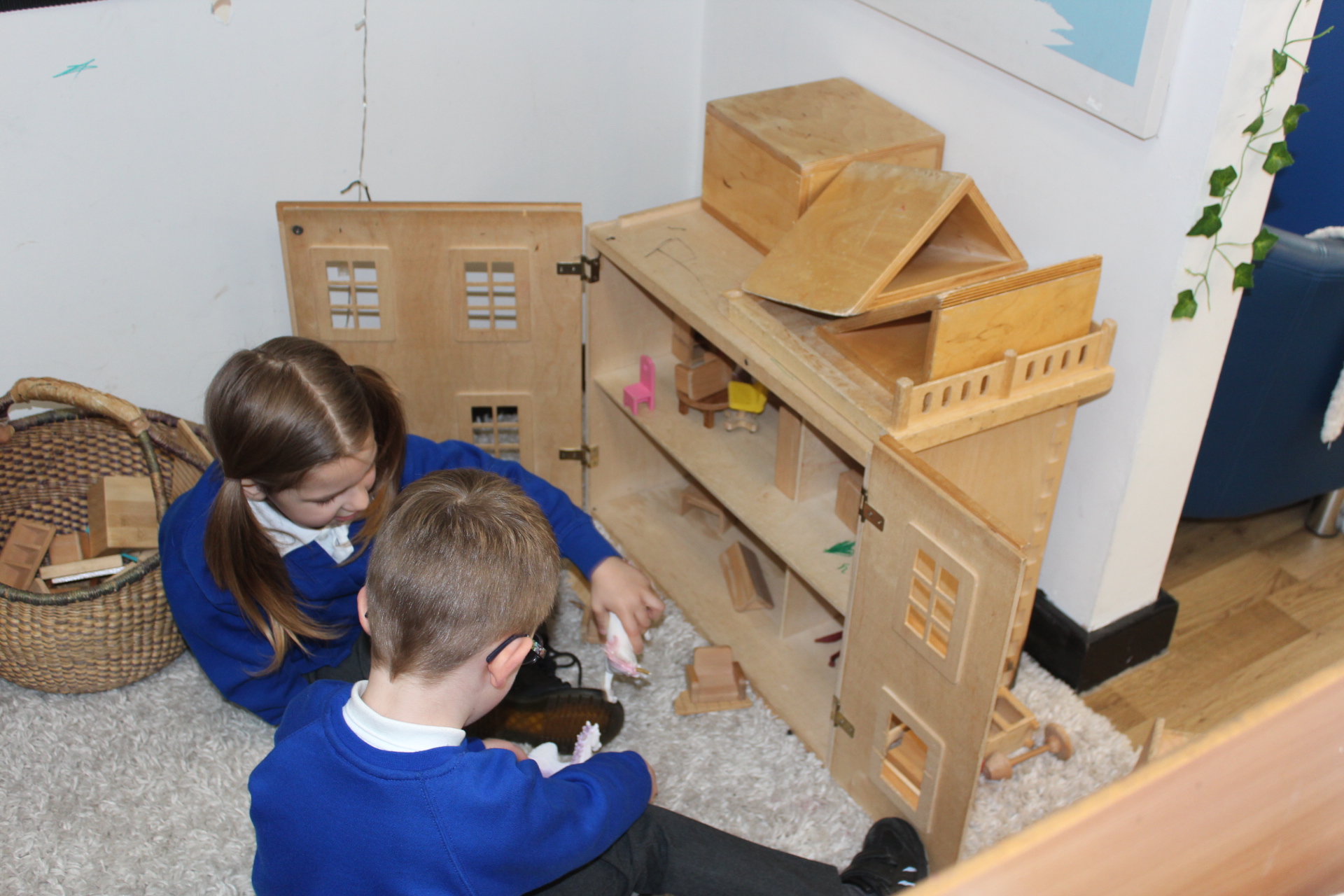 Construction play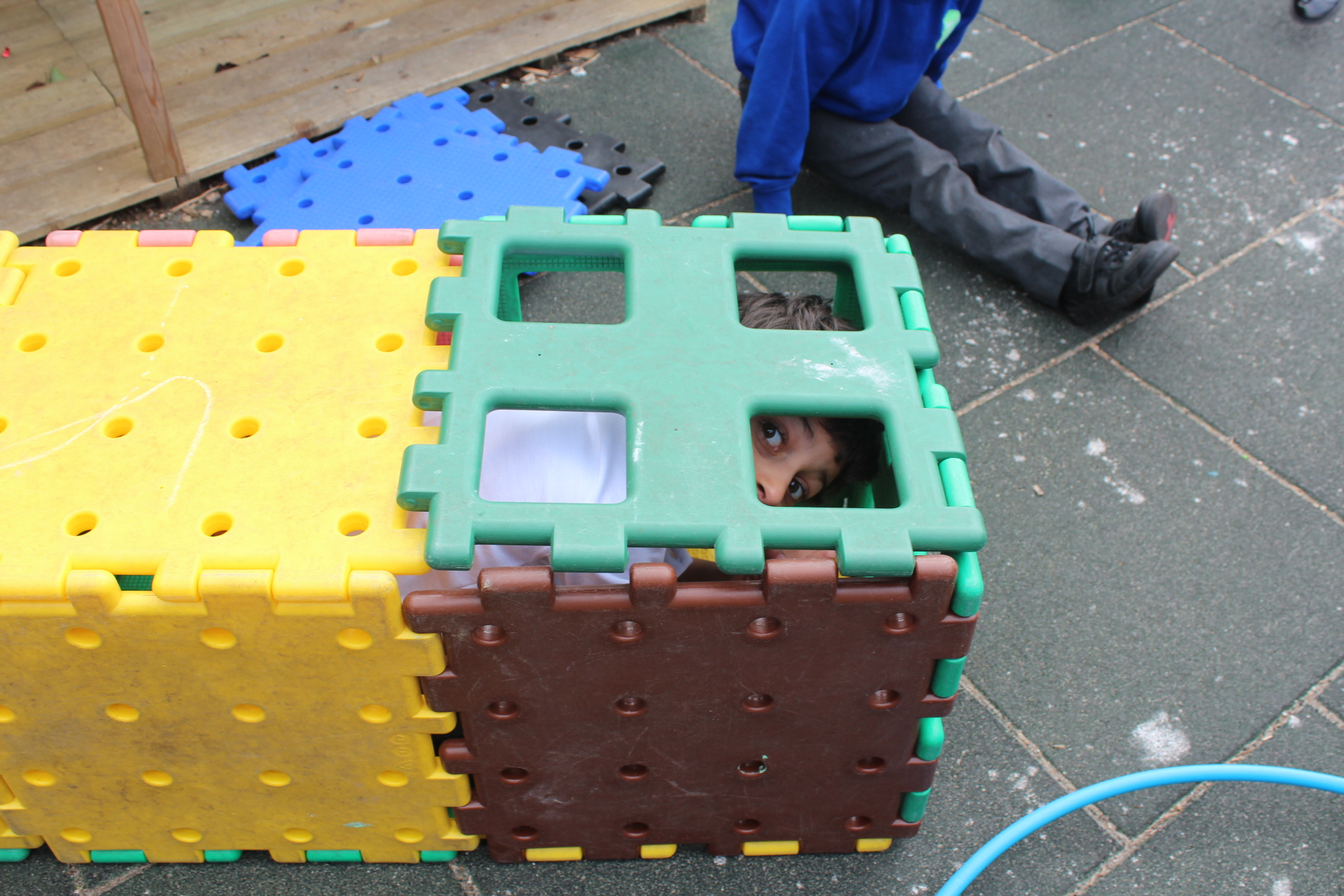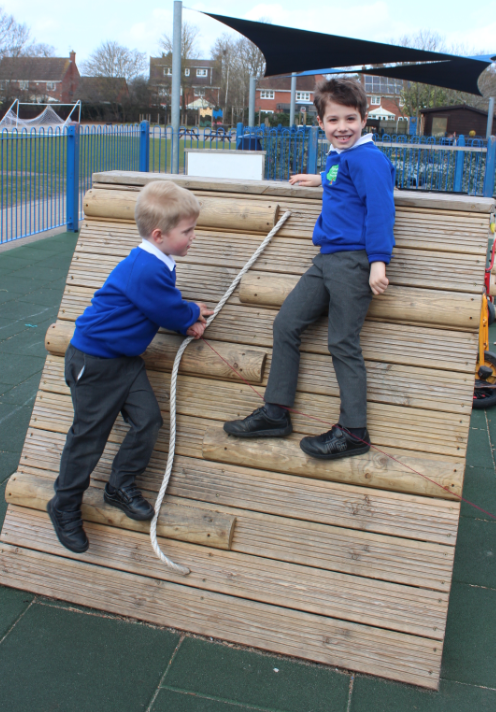 Physical outdoor play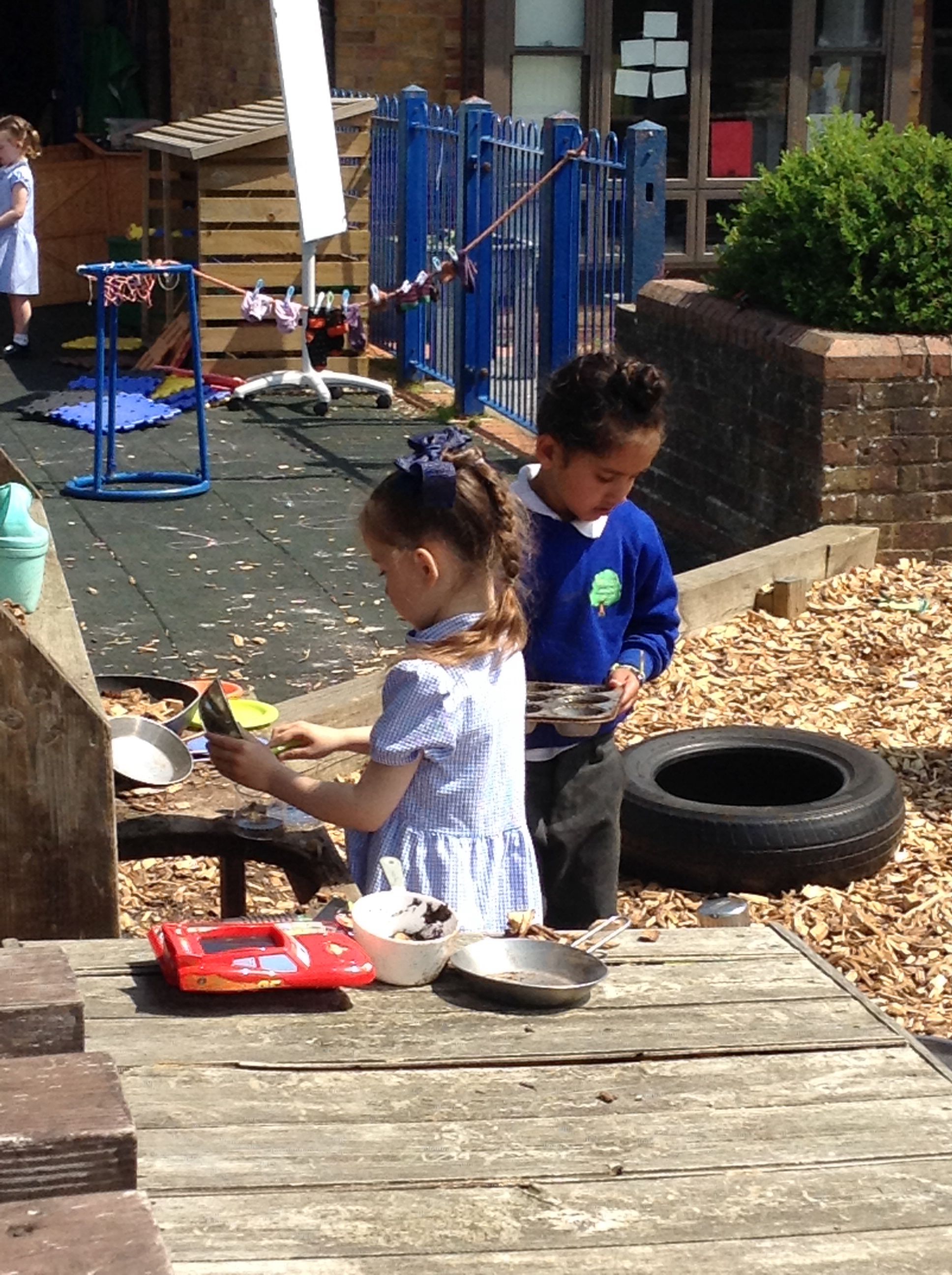 Role play in our outdoor area
Small group work
Children take part in daily phonic sessions following the Read Write Inc reading programme in small groups to focus on their particular area of learning. Children may take part in other small group activities to progress other areas of development such as communication and language, physical development or personal, social and emotional development.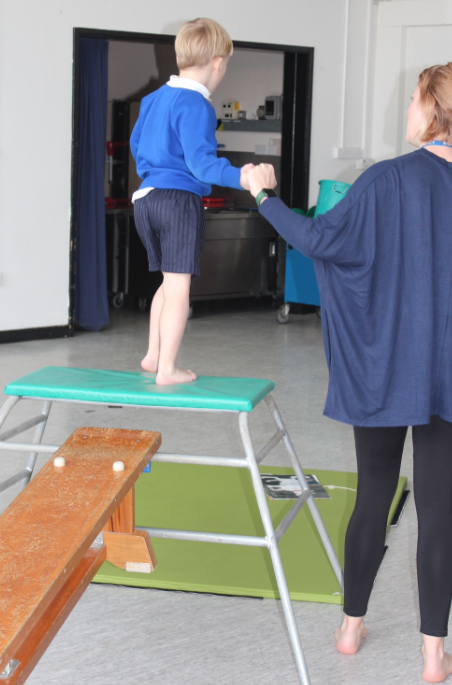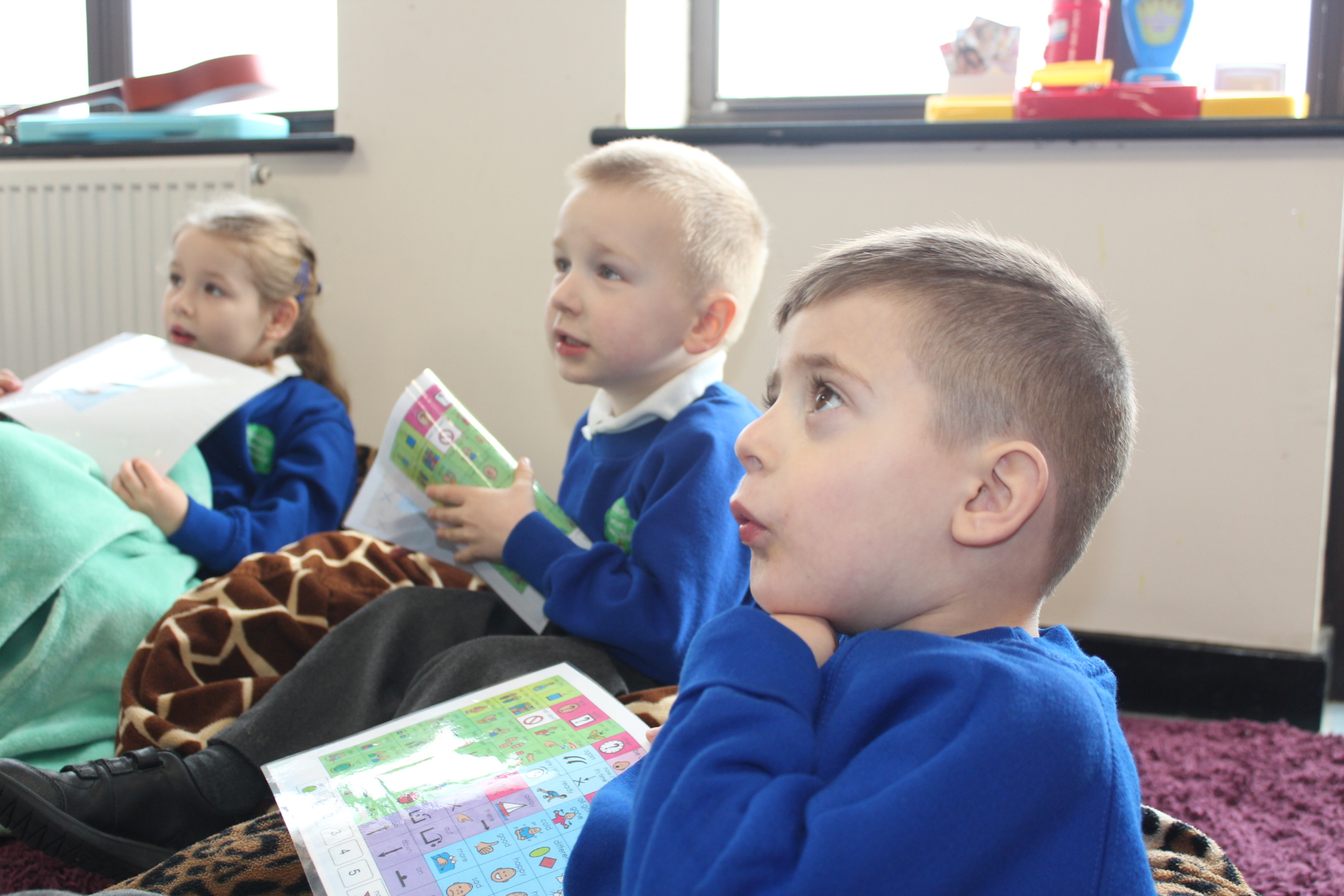 Forest School
All children in Reception have regular sessions at Forest School on THURSDAY afternoons using two wooded areas in the school grounds. Here we develop key skills for learning through hands-on practical activities, again where children are following their own play and interests. e.g. pond dipping, mini-beast hunting, climbing, digging, building dens, creating in the mud kitchens or just jumping in puddles and rolling in mud!
Forest school ensures that children are given opportunities to develop outside of the classroom and boosts emotional well-being. Over time, children develop an increase in resilience, self confidence, enthusiasm for learning, communication and problem-solving skills.